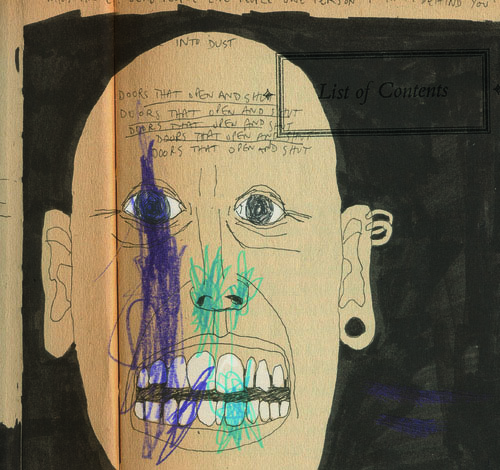 This is Stanley Donwood's website. He has had a website for a very long time now, and despite being an early adopter of the internet he is now woefully out of date, old-fashioned and ignorant of upcoming trends.
Among the projects he has done are the artwork for Radiohead's records, an early cyber conference, depressing flyposters, many short stories, a pulp-noir-thriller, a record company, book covers for JG Ballard's novels, art direction for a film about nuclear weapons, the artwork for Glastonbury Festival, a book about holloways with Robert Macfarlane, art installations in Bristol, London, the Netherlands and Sydney, as well as exhibitions worldwide.
The best way to find out what he is filling the days with is to look at his instagram or twitter accounts.