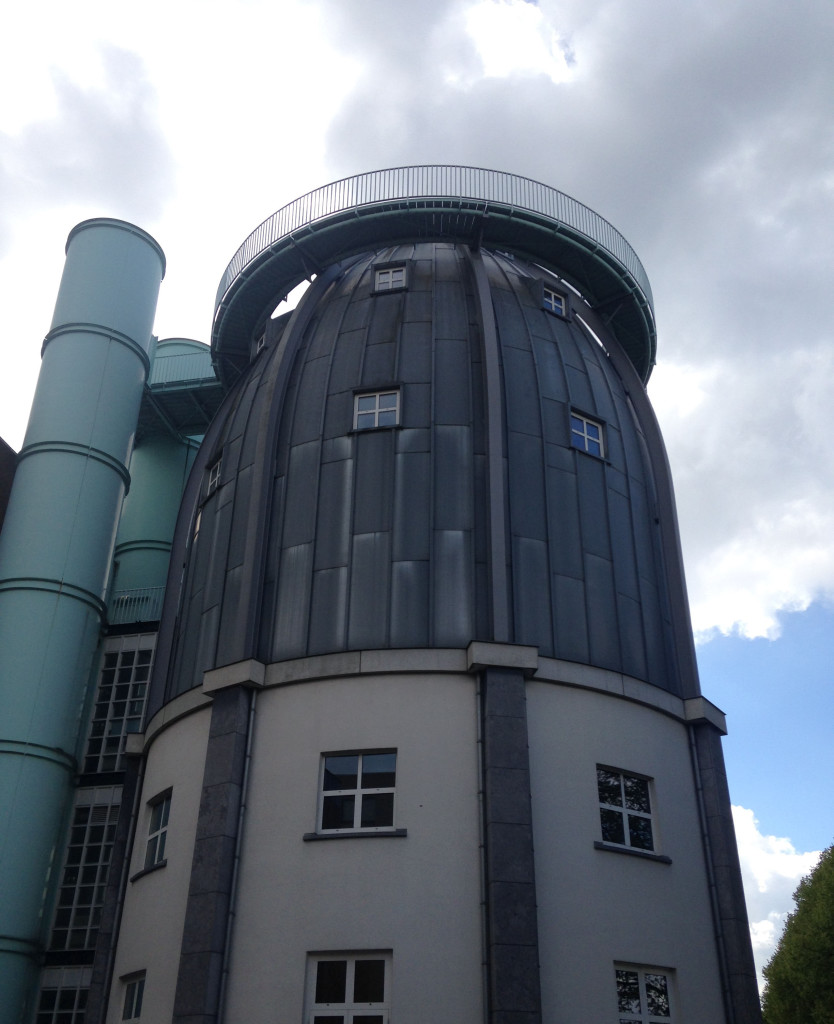 So. It's the second day of working on a project called Optical Glade at the Bonnefantenmuseum in Maastricht. The weather is cold and there is snow coming from the north – I've just been up on the walkway at the top of the cupola, pictured above. But we are inside, using what I can only describe as Mediaeval techniques to transfer an immense drawing on to the eight walls inside the dome. These techniques include making millions of tiny holes in the paper stencil, dusting them with blue chalk and then connecting the dots with a pencil. At the moment we are doing the 'easy' part, but soon we will begin on the 'difficult' part, where the walls curve up to the apex. Easy and difficult are relative terms. It would be properly easy just to go to a café and not do this at all. But well, you know.
The aim is to create a sort of contemplative pagan space, surrounded by upturned trees stylised into optical confusion, but at the moment it's more like being within a building site wreathed in blue chalk dust. There are five floors of scaffolding, clattery metal staircases and vertiginous walkways. I'm trying to make some kind of sanctuary but at this time it's anything but.
There's a lot to do; the project will take four weeks, hopefully…
More later. Tomorrow, perhaps.