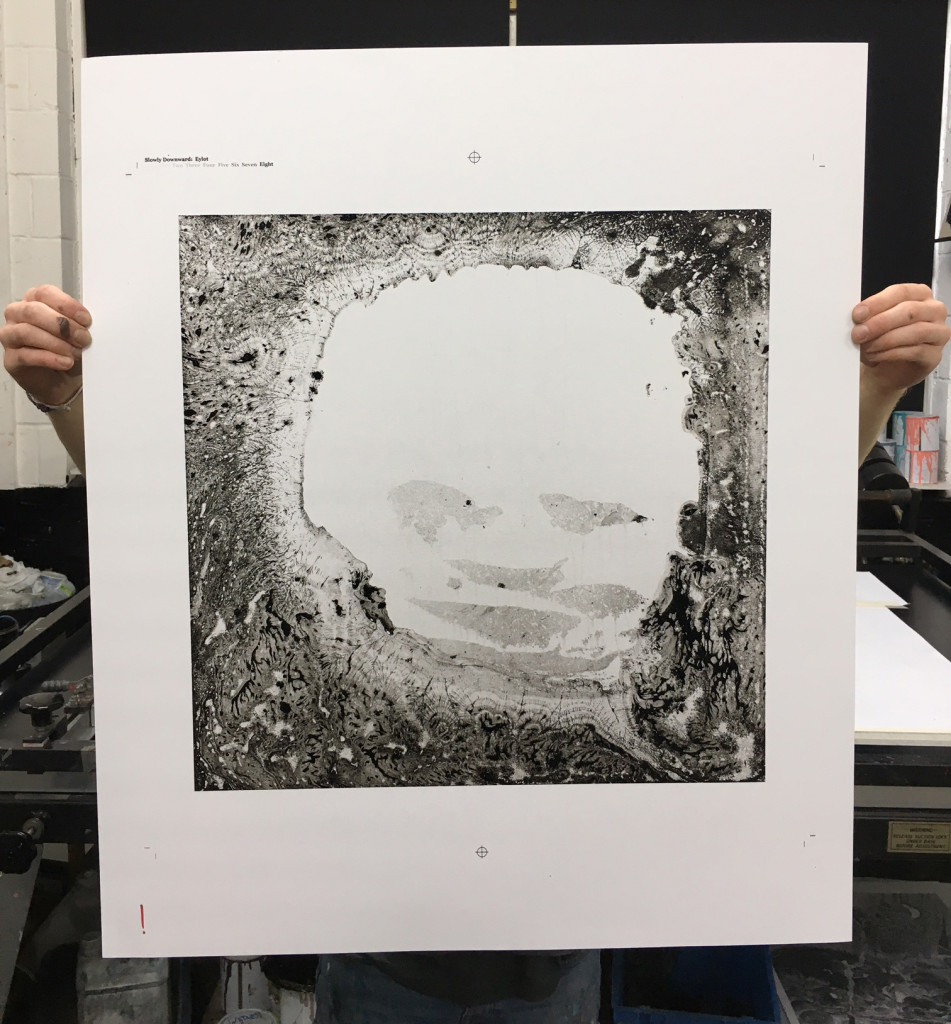 This is a print called Eylot. It's made using the same photographic process used to make Wraith, and printed with a succession of translucent blacks and then finished with an enamel ink. It was originally a painting I made whilst staying in France in 2015. I'd had a disaster, in that everything I did for two weeks was no good. It was very depressing. I thought that maybe I'd done everything I could ever do already, that I was a husk, a hollowed out shell, an empty packet.
Then this happened. Suddenly there was a way through the woods.
If this painting hadn't turned out as it did, it's extremely unlikely that the artwork for A Moon Shaped Pool would have looked the way it does. And strangely enough, with the distance of a year, the earlier paintings I made that I thought were utter fucking shit, the ones that made me want to give it up and get a proper job are actually okay.
Anyway, just over a year after the painting was made, here are some photos of the print being editioned.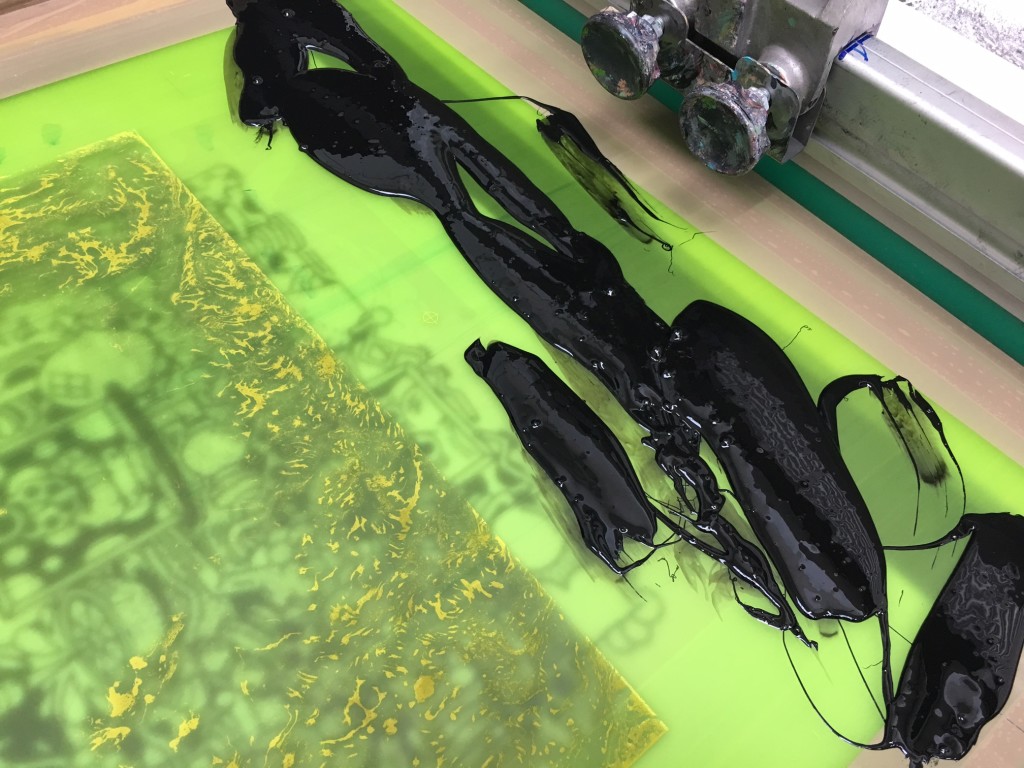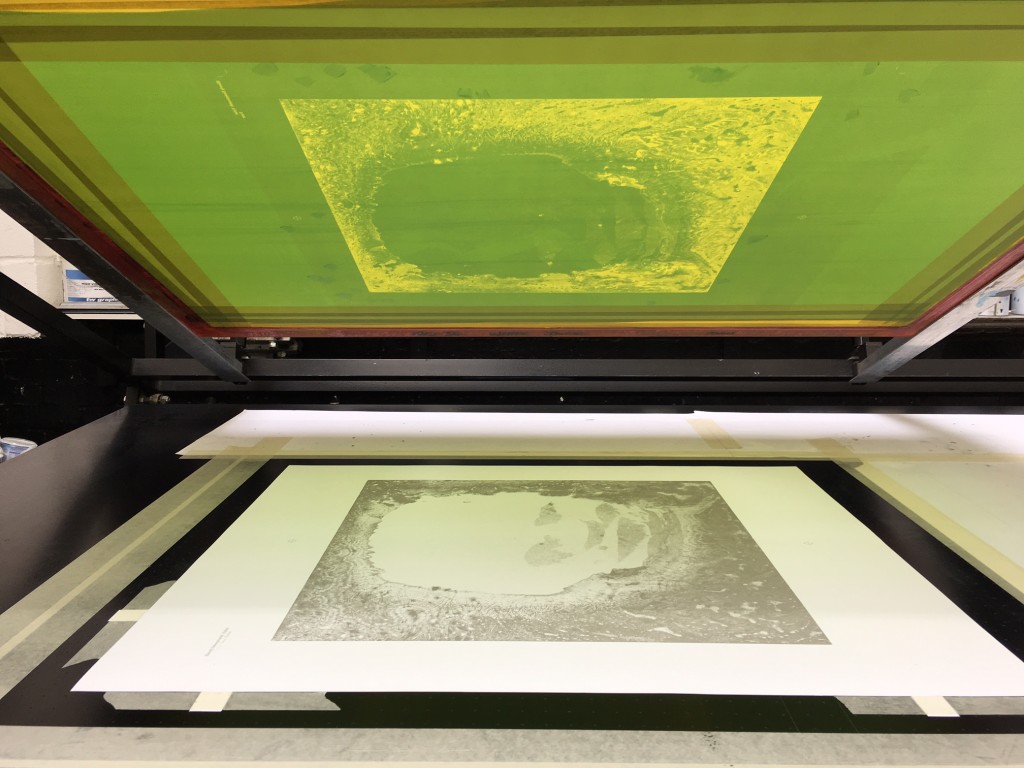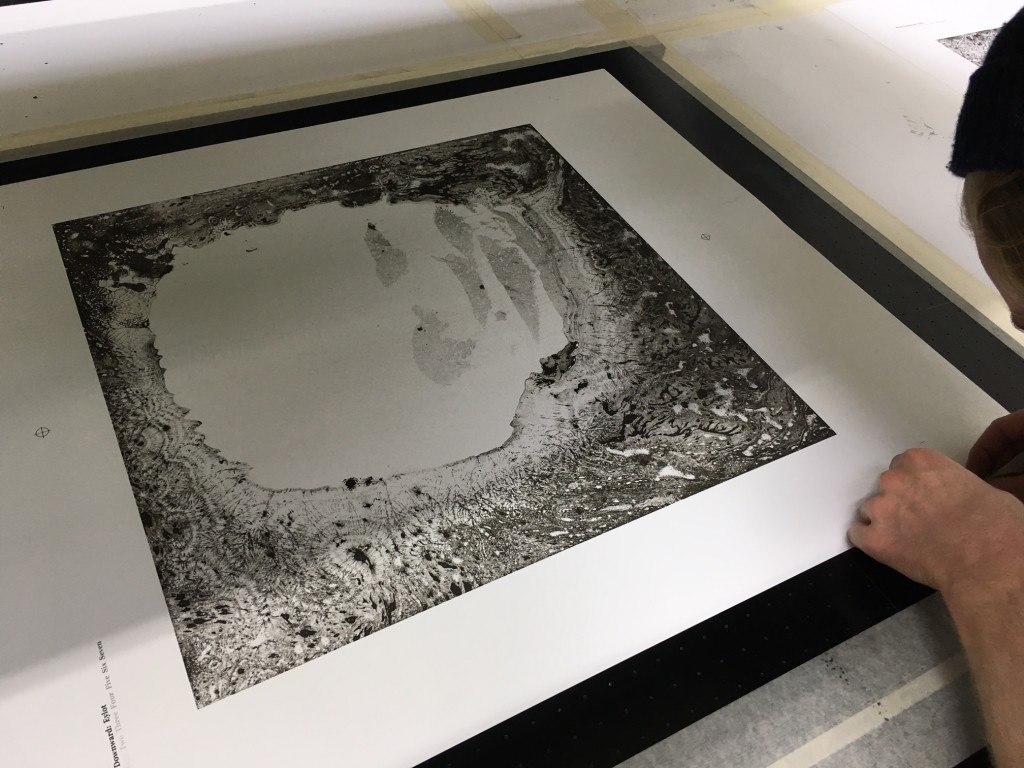 Because of the 'photographic' method, this is the perfect process to reproduce these paintings. Using translucent blacks (well, I guess they're greys, technically) allows the textures of the paint in the actual painting to appear with uncanny accuracy, so you can even see the weave of the canvas, all the drips and coils of the enamel.
If you're interested there's more info (I think) and you can buy one too, if you like. Over here.