Humor, a collection of stories of varying lengths was published by Faber & Faber on November 6th 2014. It looks like this, and is available from all good bookshops as well as various online outlets.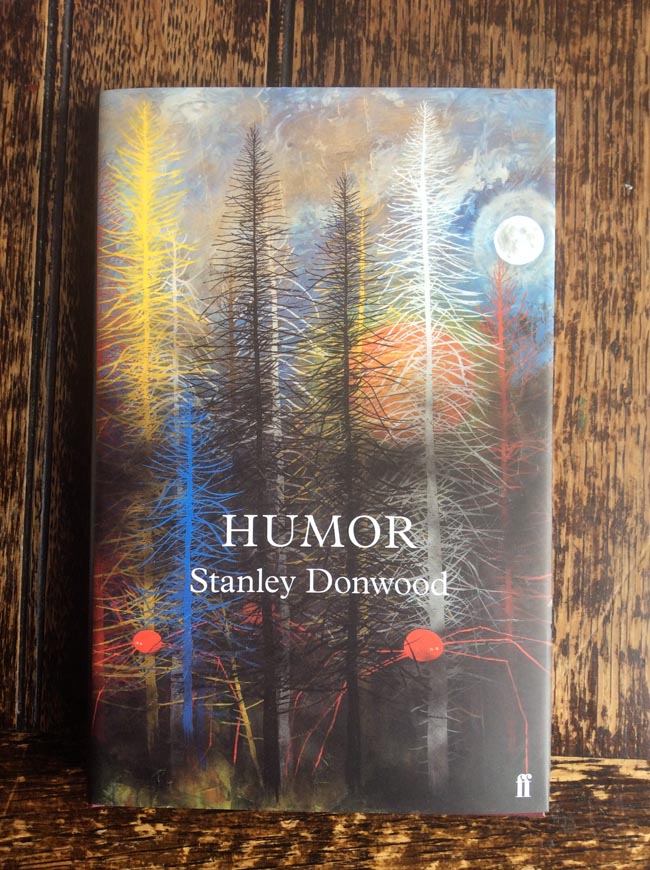 I'd like to point out at this stage that:
a) All of these stories have been published before. They have been lightly copy-edited by an expert at Faber, and very occasionally tweaked by me, but if you have bought, borrowed, stolen or read both Slowly Downward and Household Worms you will have read all this before.
b) Even the introduction has been published before, in the catalogue to the Red Maze exhibition I did at Schunck in The Netherlands a few years ago.
There are several reasons that I wanted the book to be published by Faber; not least of these is that I've had a great admiration for Faber since I was a teenager, and to have my work published by them is like some kind of fucking amazing dream. As well as this, I kind of hope that the work will find a new audience. This may or may not happen.
Faber have done a grand job with the book. It is a very nice thing. In addition to the edition I've taken one of my customarily poor photos of, above, Faber have also made a special limited edition, a de fucking luxe edition, printed on hemp paper and presented in a slipcase with a signed lithographic print. Hemp paper. I like this; venerable independent British publisher goes to Spain, buys a bale of cannabis, ships it back to the UK, takes it (I'm not kidding) to Hemel Hempstead, where it's processed into paper. And I got to design the watermark for it; it's the crying minotaur I drew for Radiohead's Amnesiac a long time ago.
So. It's all quite exciting.
For more information, specification, pricing and blurb, please go HERE for the standard hardback, and HERE for the flabberghasting marijuana-infused art version.
And, naturally, that is not all. To launch this book into the world there is an event in London; it's on the 3rd November (which is a Monday) and is at The Social, on Little Portland Street which is a few minutes walk from Oxford Circus. It's ten quid a ticket; Ric Jerrom will be reading from Humor, Paul Kingsnorth with be reading from his 'shadow language' novel The Wake, John Matthias will be playing live, from his latest record Geisterfahrer, and Bleep DJs will be adding an acidic flavour to the night.
I'll also be giving out 99 wage packets, shown below: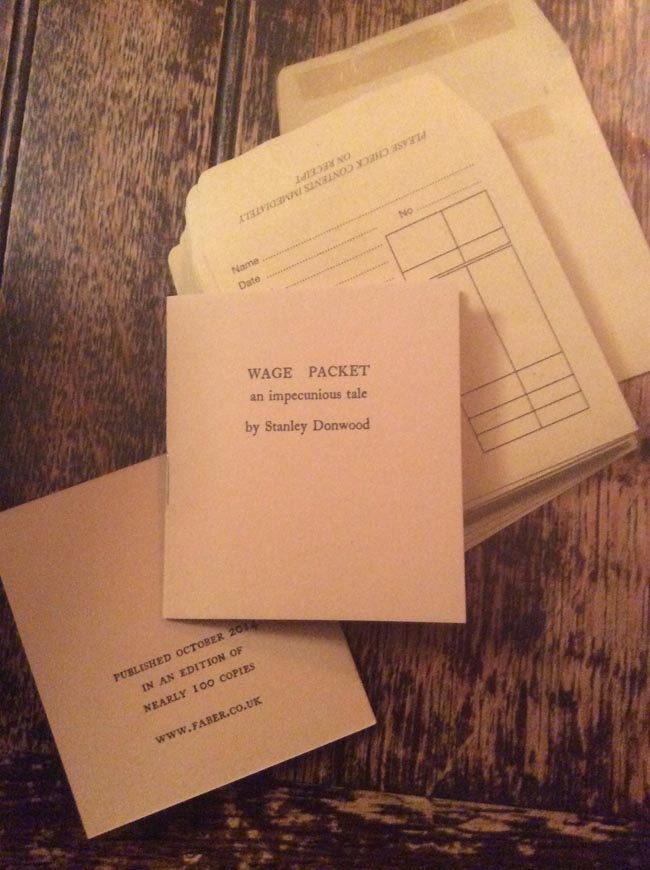 Details HERE and click through to the ticket outlet…
There is other stuff happening too, not least a popup Humor shop in London's well salubrious bookshop-lined lane Cecil Court, but I'll ramble on about that in a little while, as it's not until the 20th November…